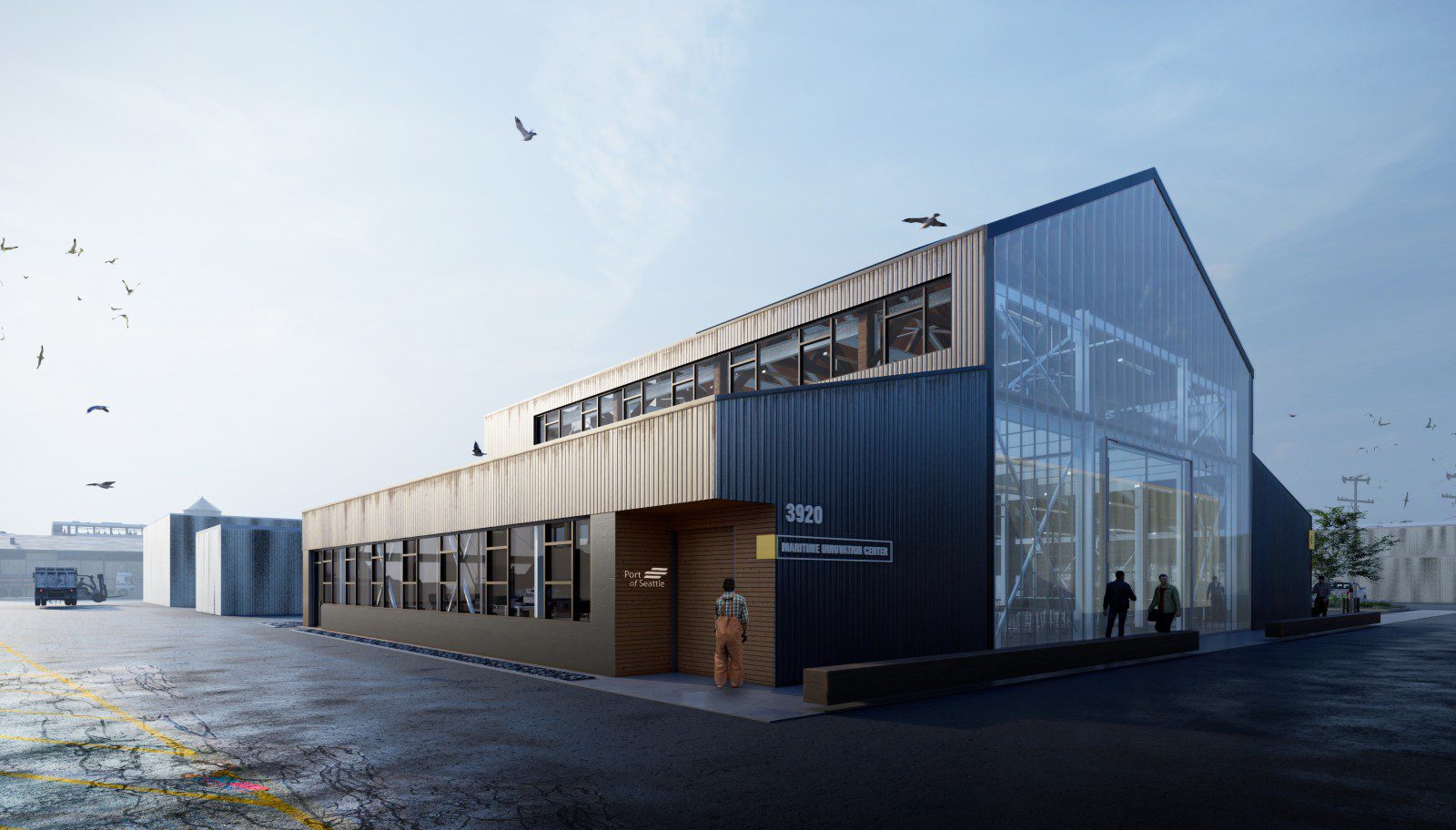 Port of Seattle Fishermen's Terminal Maritime Innovation Center (MInC)
The historic Fishermen's Terminal Ship Supply Building, constructed in 1914, is being repurposed as the Maritime Innovation Center (MInC), that will house Maritime Blue, a technology incubator and accelerator non-profit for the maritime industry. The center will feature classrooms, industrial fabrication, conference rooms, event space, and will serve as a meeting destination geared to the maritime industry.
MInC is on track to be a showcase for adaptive reuse with features that will include the original, preserved heavy timber framing, open light-filled interior spaces, an industrial design aesthetic, and sustainable elements including ground source heat pump, rainwater collection system, and solar array. MInC is moving through 90% design, then to construction with plans to open in 2023. Greenbusch, as a subconsultant, is the Mechanical Engineer of record and providing Acoustical Design. Working from the project's inception starting with conceptual design, Greenbusch Mechanical performed initial studies, life cycle cost analysis (energy audits), cost estimates, permit applications, and will support the project through bidding and construction completion.
Mechanical Engineering,
Acoustical Design