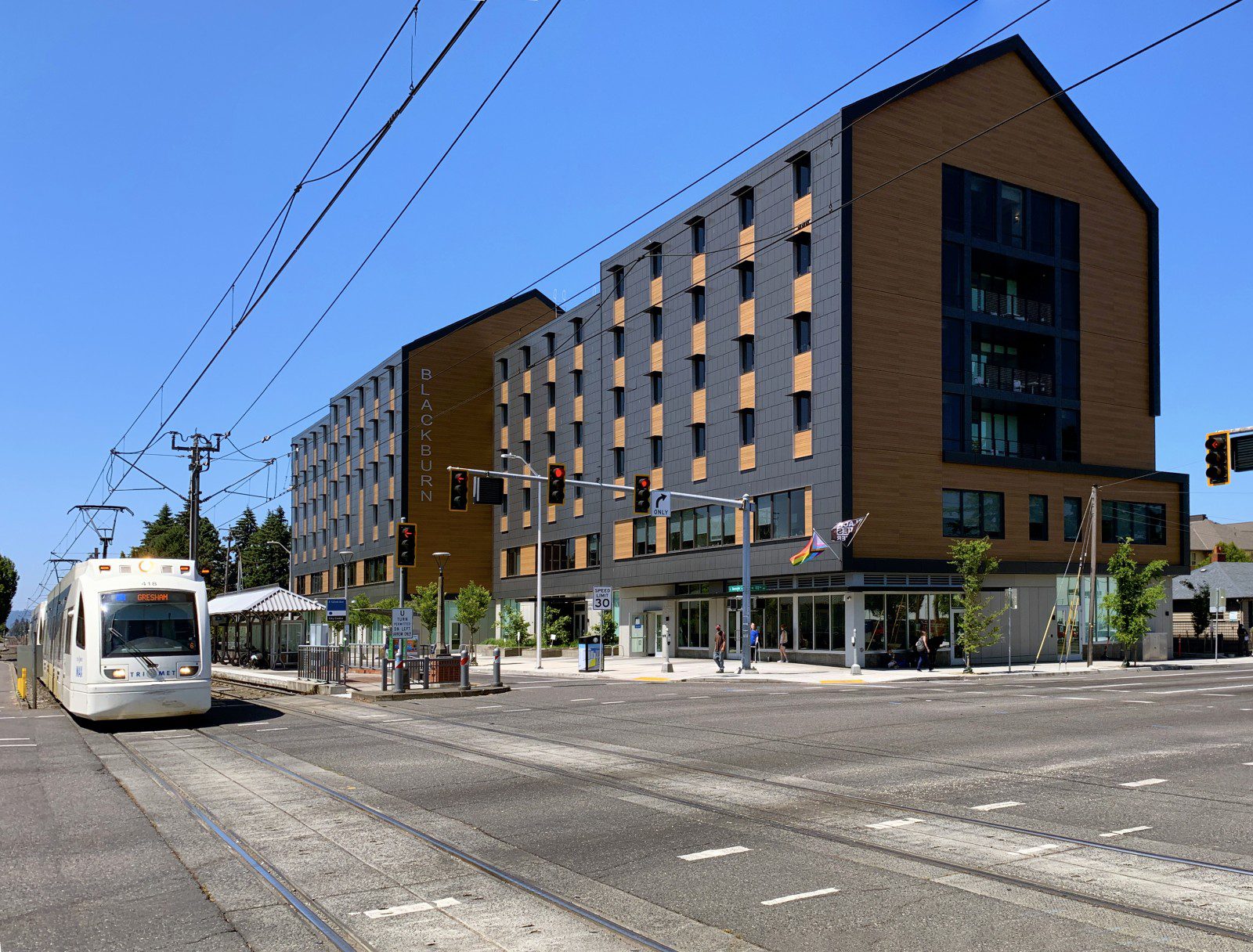 Central City Concern Blackburn Building
Central City Concern (CCC), a nonprofit founded in 1979, serves adults and families in the Portland area experiencing homelessness, poverty, and addiction. Opened in July 2019, the six-story Blackburn Building uniquely combines a 40,000 SF outpatient clinic space and 152 units of affordable housing. The health center includes two floors of integrated primary care, substance use disorder treatment, domestic violence counseling, and wellness services, including 24/7 clinical support for some of the programs.
Greenbusch provided comprehensive acoustical design and environmental noise services. Scope elements include acoustic evaluation and recommendations for: Surface treatments to control reverberant noise; Reviewed adjacencies to identify situations requiring noise isolation and/or privacy; Reviewed building orientation for exterior and site noise issues; Coordinated with the mechanical consultant providing acoustic recommendations and specifications for mechanical systems for the living and common areas; and provided acoustic specifications and review of detailing for ceiling, floor and wall assemblies for privacy and sound control.
Acoustical Design,
Noise & Vibration Consulting
Ankrom Moisan Architects
Walsh Construction, Co.
2018, AIA/AAH Healthcare Design Award (unbuilt category)